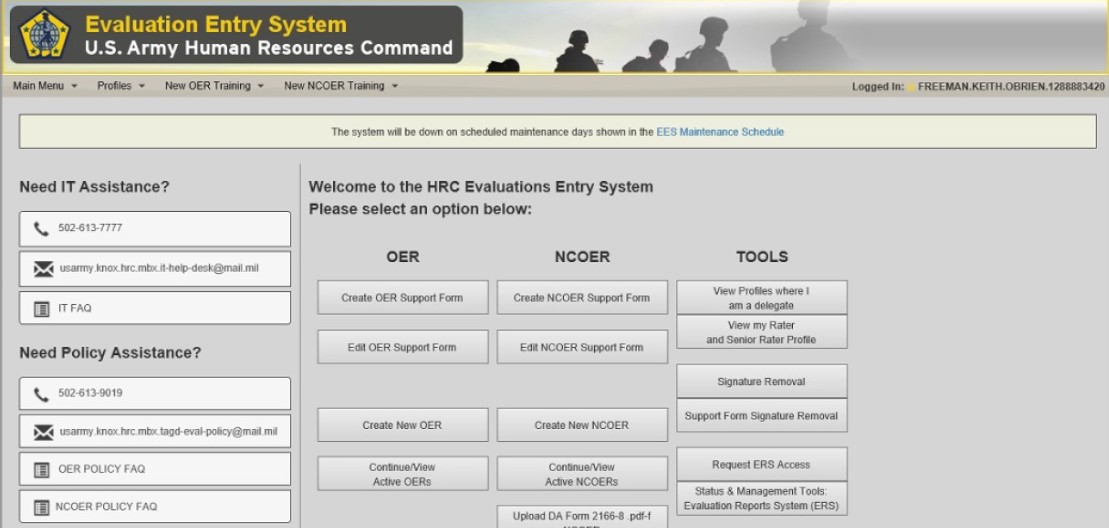 Evaluation is a pivotal part in assuring that the Army is brimful with ready-to-fight-and-win personnel and achieving leadership development. EES Army, along with ERS, is a system where the Soldiers can receive and monitor their evaluation reports and the rating officials can submit and process the reports.
Here are some of the EES Army menus that you can navigate to access various functions:
Main menu: You can back to 'Home' or log out of your account.
Profiles: See your or other people's profiles.
Training resources: new training for the Army OER (Officer Evaluation Report) and NCOER (NonCommissioned Officer Evaluation Report).
OER and NCOER options.